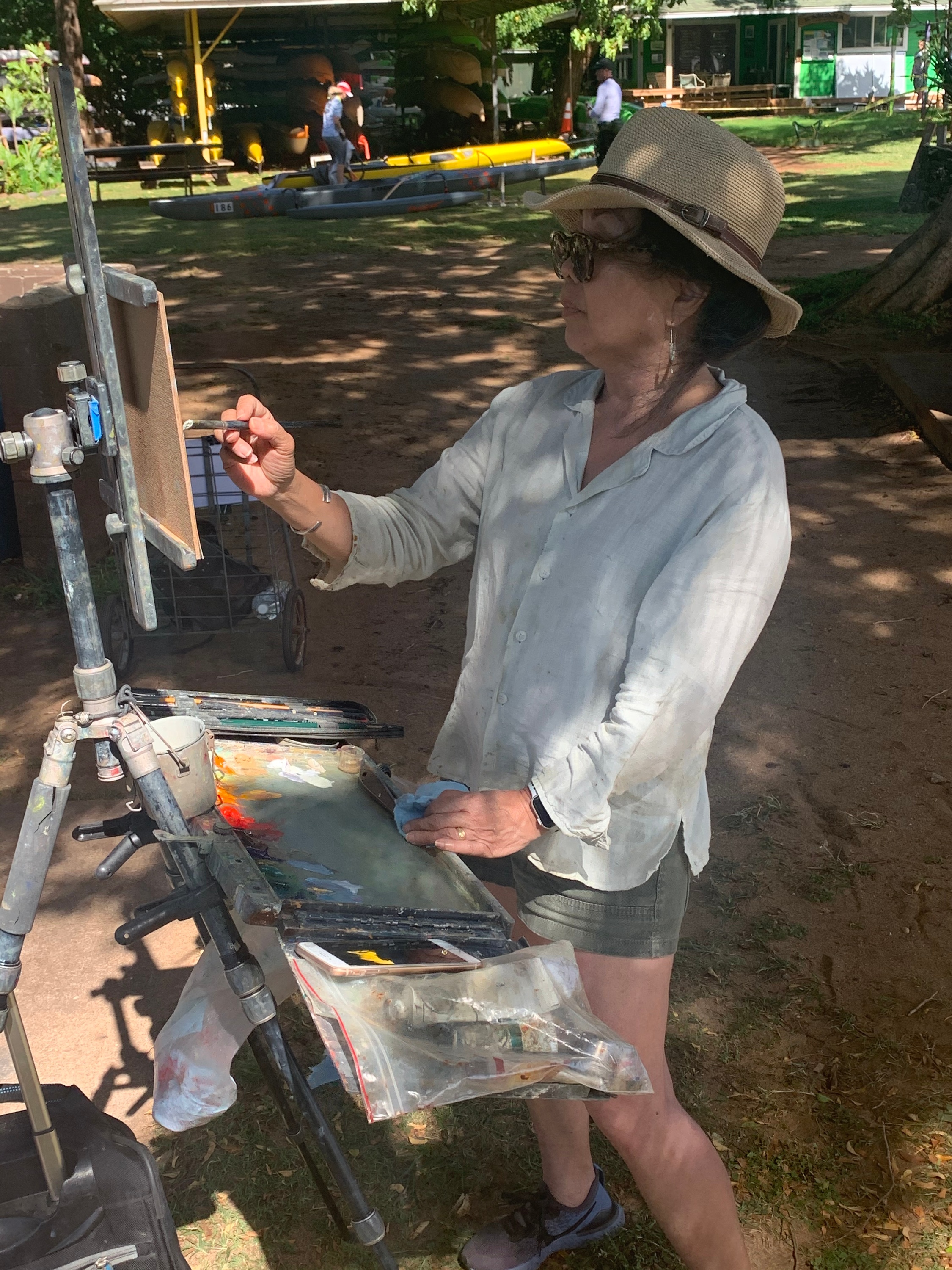 Bio/Artist Statement


My oil paintings are a visual interpretation + physical expression of light and color applied to the canvas. With a career in graphic design, interpreting the visual world through painting has seemed a natural and ideal next phase. Post-undergraduate work has led me to multiple workshops, courses, conferences and study with master painters.

Whether 'plein air' or painted in the studio, my paintings hope to capture the feeling of living in the moment. I explore the visually rich environment of the Central Valley's agricultural roots [we are wine grape farmers], or distinctly California coast are sources of great inspiration.

Travel has always been central to my life. I was born in the Philippines and emigrated to the U.S. as a child. My life has always included travel so painting captures these gypsy tendencies whether it's beloved Maui or painting images from my travels in Europe and Asia.